6 Ways to Live a Long, Happy Life With Hep C
Hep C doesn't have to cut your life short. Make these tweaks for better health.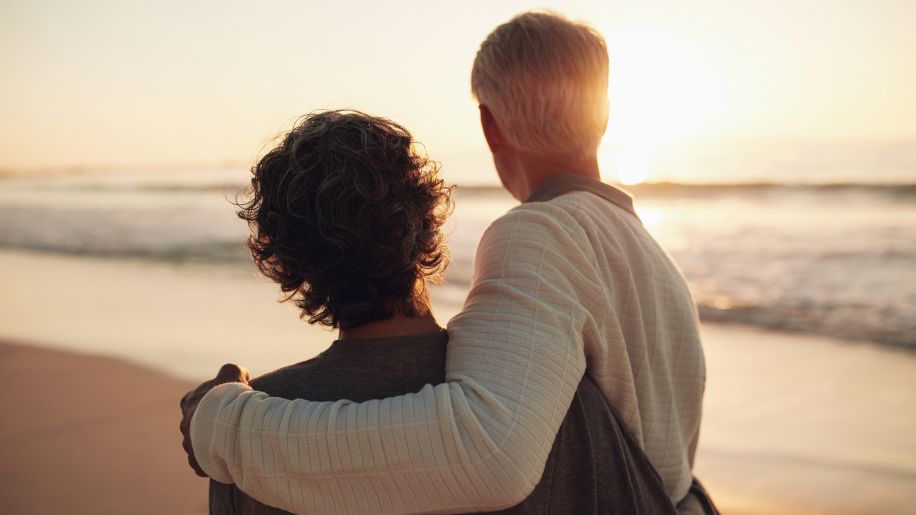 1 / 7
Hepatitis C isn't a death sentence. While living with a chronic disease may feel like a heavy burden, there are plenty of tricks you can do to get in control of your health and feel better. Make these lifestyle tweaks to help alleviate symptoms of hep C and put yourself on the right path toward a long, happy, healthy life.
Medically reviewed in January 2020.
2 / 7
Get tested
Hep C affects more than just your liver. There are several other health issues that can come along with hep C, possibly making your symptoms worse. For this reason, it's important to be tested for some of these common problems such as HIV, hypertension, diabetes and kidney failure.
Test results came back negative? That's great—but it doesn't mean you're completely off the hook. Talk to your healthcare provider about how you can stay healthy and prevent contracting these other conditions.
3 / 7
Find a support system
Hep C is associated with many stigmas. People may be confused or misinformed about the condition, which can make it difficult for them to understand what you're going through.
Remember: you're not alone. You don't need to (and shouldn't!) go through treatment by yourself. You can join a local support group to meet other people with hep C and talk about the physical and emotional difficulties you face. If you'd prefer to stay anonymous or can't find a group near you, you can find help through online groups.
Mental health is key to total wellness, so tackling emotional issues can help you stay healthy, despite physical troubles.
4 / 7
Drink coffee
Keep sippin' that morning cup of Joe! Studies show that coffee can protect your liver from major threats, such as liver disease, fibrosis, cirrhosis and cancer.
To get the most health benefits coffee has to offer, drink it black. Sugar and other additives may increase the risk of weight gain and diabetes—two issues you definitely want to avoid with hep C.
5 / 7
Be careful with supplements
Supplements such as milk thistle and licorice root or even trendy detoxes may sound like a healthy way to help your liver. They can be particularly attractive if you're waiting to receive treatment. But be careful—these "natural" helpers can be dangerous if not used properly.
Supplements can be risky because they aren't subject to the same regulations as prescription medicine. Plus, lots of popular supplements don't have enough scientific evidence to prove that they can help reverse the effects of hep C. If you're still interested in trying some alternative therapies, be sure to talk to your healthcare provider. Together, you can determine the best treatment plan for your personal health.
6 / 7
Stop drinking alcohol
You've probably heard this advice before, but it's for good reason—even a little alcohol can stress your liver, so the best plan is to avoid drinking altogether. While one drink may seem harmless, the damage it can do to your already-in-danger liver is not worth it. Plus, it can prevent you from being cured. In one study, people who drank less or not at all were three times more likely to experience success with hep C treatment than those who drank heavily.
There are plenty of tricks you can try to help you drink less: keep fewer bottles of alcohol in your home, commit to at least one dry day per week and practice polite ways to decline a drink when it's offered to you.
7 / 7
Get treatment
It may seem a bit obvious, but one of the best ways you can reclaim your health from hep C is to be cured. In fact, new hep C meds have cure rates over 90 percent!
However, with insurance denial and potentially pricey medications, it can be easy to get lost in the treatment shuffle. Plus, you may have heard horror stories about the side effects of older treatments. The good news? You may be able to qualify for financial assistance and coupons from the drug manufacturer and newer hep C meds have fewer, less intense side effects.
Replay Slideshow